We connect individuals and families with programs and services to help them navigate through the barriers that are preventing them from becoming self-sufficient.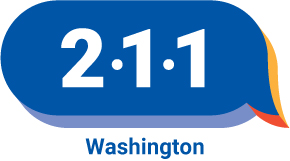 In 2018, 2-1-1 connected more than 12.8 million people to resources, helping meet virtually any need people come across. The first 2-1-1 call was taken by United Way of Greater Atlanta in 1997. Today, United Ways operate/fund over 70% of 2-1-1 call centers.
What is 2-1-1?
2-1-1 is an information and referral service dedicated to connecting people to life-changing resources.
Frequently referred services include:
Utility assistance

Food pantries

Shelters
No matter your need, simply dial 2-1-1 to get connected to a skilled information and referral specialist that will direct you to your nearest resource.
South Sound 2-1-1 Region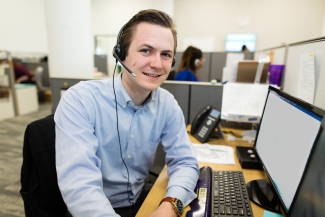 Washington's 2-1-1 system is split into seven unique regions. Ours, the South Sound 2-1-1 region, consists of Pierce, Thurston, and Lewis Counties. When you dial 2-1-1, you'll be connected to our call center at United Way of Pierce County in Tacoma. Our Community Resource Coordinator makes sure all agencies/resources in Lewis County are accounted for and up to date in the 2-1-1 database.
How can you help?
Donate
Donations to United Way of Lewis County will help us perform outreach and raise awareness for 2-1-1.
Advocate
A lot of people don't know about 2-1-1. Tell your friends, family, and colleagues about it. If you see someone in need, point them in the direction of 2-1-1. We're happy to drop off 2-1-1 materials at your place of business and help inform your staff/constituents about 2-1-1.
Reach Out
If you're an agency that provides services and would like to be included in the 2-1-1 database, please email resource@lewiscountyuw.com.
---
The South Sound 2-1-1 call center is open Monday – Friday from 9am – 4pm.
Visit https://wa211.org/ to access resources at any time.