Why and How to Give to United Way of Lewis County...
Give With Confidence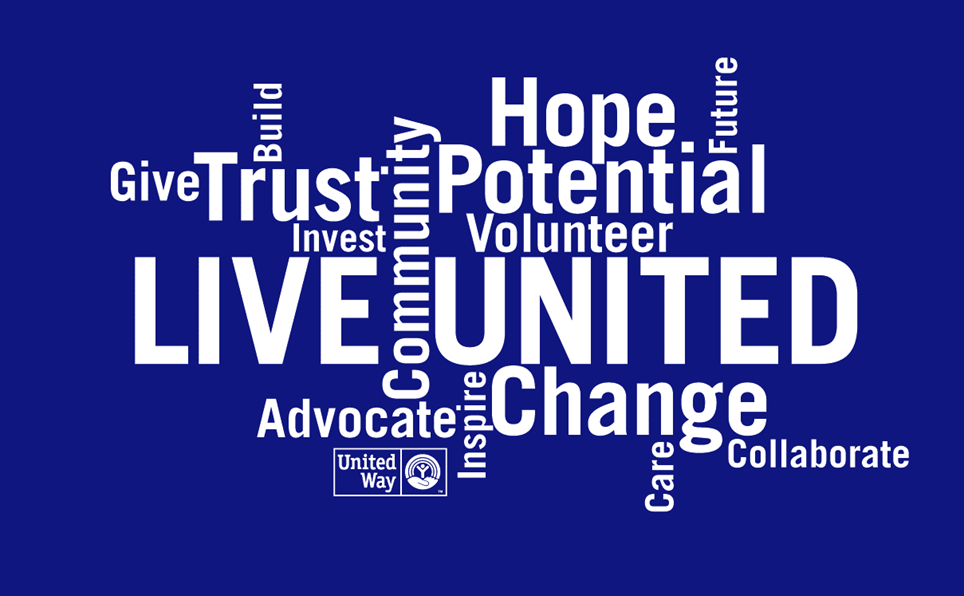 United Way works in partnership with the best nonprofits, corporations, small businesses, government officials, schools, faith-based and civic groups in the region working to break the cycle of intergenerational poverty.

We can amplify the impact of your donations by eliminating the duplication of efforts, increasing coordination, and helping the nonprofits we partner with become more effective at what they do.

United Way of Lewis County is fiscally responsible as well as a respected charity in Lewis County.
Can I still give to another nonprofit through United Way?
Yes, donors are still able to designate donations to any registered 501(c)(3) charitable organization of their choice. United Way prides itself on offering this benefit to our region. United Way does charge a minimal processing fee for donations designated to other charities.
What is payroll deduction?
Payroll deduction is a contribution plan in which an employer deducts a specified amount from an employee's pay and puts the funds toward insurance, healthcare or an investment account. In come cases, employers allow you to make a contribution to your favorite charity of choice through payroll deduction too! If you chose to donate through United Way, a portion of your pay (in whatever amount you chose) will be taken out of each pay cycle and given to your charity of choice. All you have to do is complete the pledge form.
What if I don't think I can afford to give?
Our region's nonprofit organizations need your help! Just remember: every dollar, every cent counts toward making a difference. You'll be surprised at how quickly just a few dollars can add up and, together with your colleagues' donations, can and will change the lives of many! Let's assume you give $5 per pay period; if you're paid 24 times a year that will add up to $120 by year's end...and that could mean several meals for a child in poverty or perhaps a training class for one of his or her parents!
Is my donation tax-deductible?
Yes, it is! Our tax ID number is 91-0715071.
Can I give in other ways besides payroll deduction?
If you're giving directly to United Way of Lewis County, you can donate in multiple ways!
You can give:
Online at

www.lewiscountyuw.com

By mailing a check to our office at 450 NW Pacific Ave, Chehalis WA 98532

Through bequest or estate planning. Call 360-748-8100 for more information.