Ignite Change with a United Way Workplace Campaign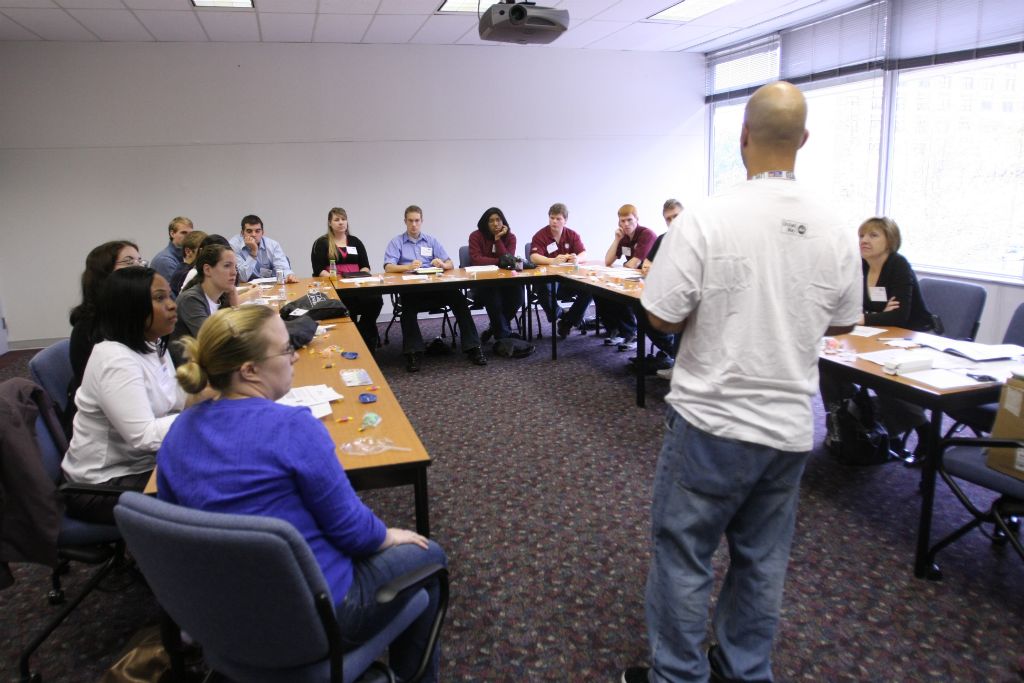 Annually, United Way of Lewis County is honored to have the opportunity to partner with many local businesses, offering employees an opportunity to give back to the community through Workplace Giving campaigns. 
United Way of Lewis County's Annual Campaign in local workplaces focuses on bringing people together to tackle our community's most difficult issues; a task no one person or organization can do alone. Whether you're a small business, major corporation or even a non-profit, you can join more than 200 local businesses and organizations in Lewis County that run workplace campaigns each year.
Participating in the United Way Annual Campaign at your workplace gives organizations and their employees the opportunity to learn about our community's needs and give them a convenient opportunity to invest in our community and get involved with United Way of Lewis County.
Every workplace campaign is different and can be shaped around your organization's culture. Setting up and running a campaign is simple and we are here to help you, every step of the way. We will provide you with the tools and resources needed to be successful.
Through a workplace campaign your employees will experience the satisfaction of seeing their donations turn into programs and services that create impact on people's lives. When they see the needle moving on important social issues in our community, they will know your company or organization helped to make a difference and they will feel proud of their collective accomplishments.
We can help you set up your campaign so that employees can contribute through payroll deductions or easy-to-use online tools. Some companies double their impact by matching their employees' investments dollar-for-dollar.
CLICK HERE to learn how to run a successful campaign.
Start a Workplace Giving Campaign Now
You can help your community by running your own United Way Workplace Campaign, no matter what size your company or organization!  It doesn't matter if you have a staff of three or 300.  Everyone can help make a difference and our staff is ready to assist you. It's easy and it's fun! Please email Chris Judd at chris.judd@lewiscountyuw.com, or call (360) 748-8100 for information on how to get started today.
Thank you to our 2020-2021 Workplace Campaign Pacesetters!
Pacesetters are high performance companies who take on the challenge to "jump start" the annual campaign by becoming a Pacesetter. Their deep commitment to leading fundraising efforts in our community through United Way inspires other organizations to follow their lead when running their own workplace campaigns.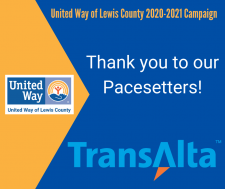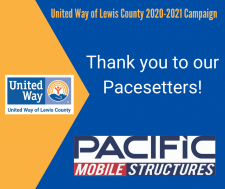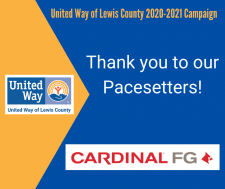 ---
Campaign Materials
For Virtual Campaigns
United Way Logos & Promotional Items
---

Washington State employees have the opportunity to give to United Way of Lewis County through the Combined Fund Drive. The CFD # for our organization is 0316728.
Click HERE for a list of additional CFD charities.
​