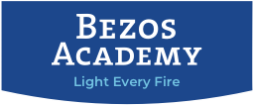 September 14, 2021
Full-day, year-round, Montessori-inspired preschool program aims to develop creative leaders, original thinkers, and lifelong learners at no cost to families.
Marking another milestone in the United Learning Center (ULC) project, United Way of Lewis County has signed a 10-year lease agreement with Bezos Academy to operate a preschool at the ULC when it opens in 2023. Approximately half of families with preschool-aged children in Lewis County currently lack access to affordable early education. Bezos Academy's full-day, year-round, tuition-free preschool model for children ages 3-5 will address an important, unmet need for low-income families in the area.
"We are thrilled to partner with the Bezos Academy to bring a high-quality, tuition-free preschool to Lewis County," said Debbie Campbell, Executive Director of United Way of Lewis County. "We have done a lot of research and collected a great deal of data during the past two years, including local income levels, participation in free and reduced meal programs, and gaps in access to licensed childcare providers. Partnering with Bezos Academy will be life-changing for the participating students and their families and will ultimately be a huge economic driver for Lewis County."
United Learning Center Project History
In 2017, the United Way of Lewis County Board declared a goal to lift 30% of Lewis County families out of poverty by 2030. Informed by research that children living in low-income families experience positive lifelong benefits from participating in high-quality early learning programs, the board identified early childhood education as a key strategy to reducing poverty.
The ULC project was initiated when former 20th District State Legislator Richard DeBolt secured $3 million in funding through the Department of Commerce. The City of Centralia contributed to the collaborative project with a commitment of $1.9 million and donation of land in downtown Centralia. A generous $1 million grant was then received from the TransAlta Centralia Coal Transition Board. In addition to the Bezos Academy preschool, the United Learning Center will also house Discover! Children's Museum and the Boys and Girls Club of Centralia.
"Building a center entirely devoted to children's learning shows how much this community values its youngest members," said Mike George, President of Bezos Academy. "We're excited to be part of the group of organizations committed to serving the needs of the families of Lewis County, helping to prepare their kids to be the lifelong learners, creative thinkers, and innovative leaders of tomorrow."
Serving Local Families
The United Learning Center and Bezos Academy share a focus on serving families that meet the ALICE (Asset Limited, Income-Constrained, Employed) income thresholds. These families are caught in a "catch 22" situation with wages too high to qualify for free, quality preschool programs like Head Start and Washington State's Early Childhood Education and Assistance Program (ECEAP), but not high enough to afford private preschool or other early learning programs.
The Bezos Academy Centralia preschool is slated to open in 2023 following completion of the United Learning Center. The initial period of the lease agreement is 10 years. More information and an application to the lottery-based selection process will be posted at www.bezosacademy.org once the school opening date is set. Bezos Academy, United Way of Lewis County, and other United Learning Center partners will collaborate to ensure local families are alerted when applications are available. Families earning up to 400% of the federal poverty level with children aged 3-4 are eligible to apply.
Bezos Academy prefers to hire teachers from the local community and posts open full-and-part-time jobs on their website: https://www.bezosacademy.org/open-roles.
The Montessori Approach to Early Learning
Montessori education is student-led and self-paced but guided, assessed, and enriched by knowledgeable and caring teachers, the leadership of student peers, and a nurturing environment.
Within the community of a multi-age classroom—designed to create natural opportunities for independence, citizenship, and accountability—children embrace multi-sensory learning and passionate inquiry. Individual students follow their own curiosity at their own pace, taking the time they need to fully understand each concept and meet individualized learning goals.
Given the freedom and support to question, probe deeply, and make connections, Montessori students grow up to be confident, enthusiastic, and self-directed learners and citizens, accountable to both themselves and their community. They think critically, work collaboratively, and act boldly and with integrity. 
Millions of people across all sectors of life have benefited from their Montessori educations, including Jeff Bezos, the founder and CEO of Amazon.
About Bezos Academy 
Bezos Academy is a non-profit organization that is building a network of high-quality, tuition-free preschools. Our preschools offer year-round, full-day programming, five days a week, for children ages 3-5 years old from low-income families. Bezos Academy also provides students with all necessary educational supplies and services to set each student up for success, including Montessori materials, books, arts and crafts, field trips, and meals. For more information, visit: www.bezosacademy.org.